Careers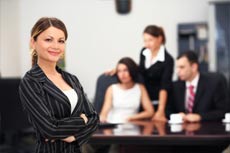 Wanted:
Self-starter to join our team in providing unique modeling and simulation products for engineering, training, and maintenance projects.
CSA is a privately held company that offers a unique employment experience for the software, system safety, electrical, or electronics engineering professional. Since our inception in 1985, CSA has extended the use of its INTERLOCKS software and modeling methodologies to all aspects of the engineering development lifecycle and has become recognized as an innovator in Performance Support Systems (PSS).
We offer:
A challenging, groundbreaking development environment.
A handpicked peer group with experience creating exceptional products for engineering analysis, training, and maintenance.
An inviting, friendly, and professional office atmosphere.
A work ethic that encourages accomplishment and personal growth.
Strong compensation and complete benefit packages.
CSA relies on a core engineering team to support and develop specialized modeling and simulation tools for our customers. We depend on the unique skills and talents of each other to continue our legacy of success. With no set org chart, each member of our team plays a significant role and has a major impact on both our products and services. The small company atmosphere at CSA provides employees the opportunity to use their range of skills and directly contribute to the success of the business.
We're looking for someone:
With a background in engineering or science, with development, analysis, or testing experience.
Who enjoys working independently as well as in concert with a small team.
Who is a "people" person to interact with the development team and our customers.
If you would like to take advantage of an opportunity to join a great team, please forward your resume to
careers@csa-usa.com
.