Root Cause Analysis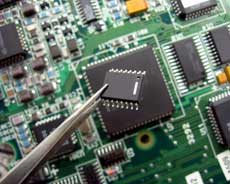 Root cause analysis identifies causes of specific problems and undesired outcomes. It is based on the assumption that the best solutions to a functional or operational problem are aimed at fixing the underlying causes rather than just the observable symptoms. The analysis focuses on defining the problem, identifying contributors and causes, and developing and testing solutions.
INTERLOCKS modeling and simulation tool effectively and efficiently supports root cause analysis through fault isolation algorithms designed to automatically identify single and dual point failures given symptom indications. It uses the defined event database and established logical relationships to trace back from symptom indicators to all initiating events and potential root causes. The end user is presented with a list of possible problem events that hyperlink to graphical logic representation of the concerned area. The feature also stimulates the network of event paths to show exact system reaction of the root cause, failure and corresponding symptoms.
INTERLOCKS:
Presents the system event sequence to show how the outcome can occur. All factors are given the same weight, whether they are system components, environmental factors, or organization influences.
Traces the proximate events (those that immediately preceded the incident) to the underlying causes.
Simulates corrective action prototypes to ensure an effective result.
Communicates the results of the analysis to stakeholders, demonstrating the causal path and proposed corrections.